The French program for telemedicine / digital health – Analysis of development
Don't miss our upcoming webinar about French Digital Health on February 19th.
The purpose of introduction of telemedicine by France government is not to replace the face-to-face medical procedures in the past, but to supplement it to meet the external challenge of the aging population and in-depth monitoring patients with chronic diseases, while to increase the efficiency of the medical system and improve health care delivery.
Ministry for Solidarity and Health in France has published this list on its official website, which includes a directory of 88 telemedicine products recorded from October 18, 2017 to the present. Among them, 52 products were included in 2018, and 9 of them were included in June.
More than half of the products (50) cover the specification of chronic respiratory failure, followed by diabetes and chronic heart failure with 19 products each.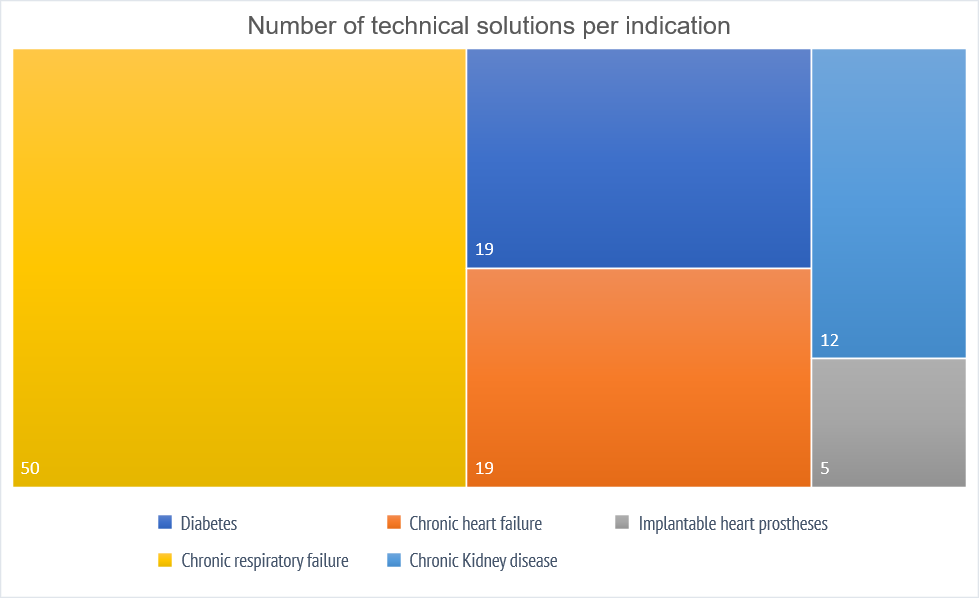 Key milestones for telemedicine reimbursement:
September 15, 2018: Teleconsultation (remote consultation between a patient and a doctor with unlimited specifications) is reimbursed by l'assurance maladie.
February 2019: Tele-expertise (which allows a doctor to remotely seek the opinion of a colleague facing a given medical situation) is reimbursed.
The French National Authority for Health(HAS) has produced policies to facilitate the implementation of Teleconsultation and Tele-expertise by health professionals and to inform patients.
Brief history about telemedicine in France:
Telemedicine was defined for the first time in France since 2009 (article 78 of law n ° 2009-879 on hospital reform and relating to patients, health and territories (HPST)).
The main functions of telemedicine are regulated as five act domains in decree n ° 2010-1229 of October 19, 2010: Teleconsultation, Tele-expertise, Remote monitoring, Remote assistance and Medical regulation.
The social security financing law for 2014, in its article 36, established the principle of telemedicine experiments with its ETAPES program (Expérimentations de télémédecine pour l'amélioration des parcours en santé) to promote deployment of telemedicine. This program started first as four years period in pilot regions and was extended to the entire country since 2017 and entered into the common law of medical practices since 2018. The conditions for implementing telemedicine programs are defined by their specifications in accordance with article 54 of the social security financing law for 2018: heart failure, renal failure, respiratory failure, diabetes and implantable cardiac prostheses.
Notes: from May 26, 2020, in accordance with European regulation 2017/745, technical solutions (qualified as MD) must comply with a CE marking procedure at least class IIa.