Medical Device - Market Access Strategy
Unlike regulatory approval (CE-mark), there is no unified market access pathway in Europe. Every country has specific mechanism for reimbursement and funding of medical devices and in-vitro diagnostics. It is essential to understand possible pathways for obtaining sustainable reimbursement.
Synergus can help to develop specific reimbursement or broader market access strategy in European countries. In the project we will answer the key questions:
What are the priorities for market entry?
What are the pathways in individual countries?
What are the involved stakeholders, processes, timelines and requirements for establishing reimbursement?
What evidence is required for a product?
Strategy development projects may vary in size and scope from simple reimbursement strategy, focused only on reimbursement and essential health technology assessment actions, to complex market access strategy, including penetration into clinical guidelines, appropriate positioning of a product vs its alternatives, acceptance by medical community and pricing strategy.
In the projects, we are always looking at a number of essential pillars of market access, including reimbursement status, evidence and value proposition, comparative landscape, acceptance by different stakeholders and price sensitivity.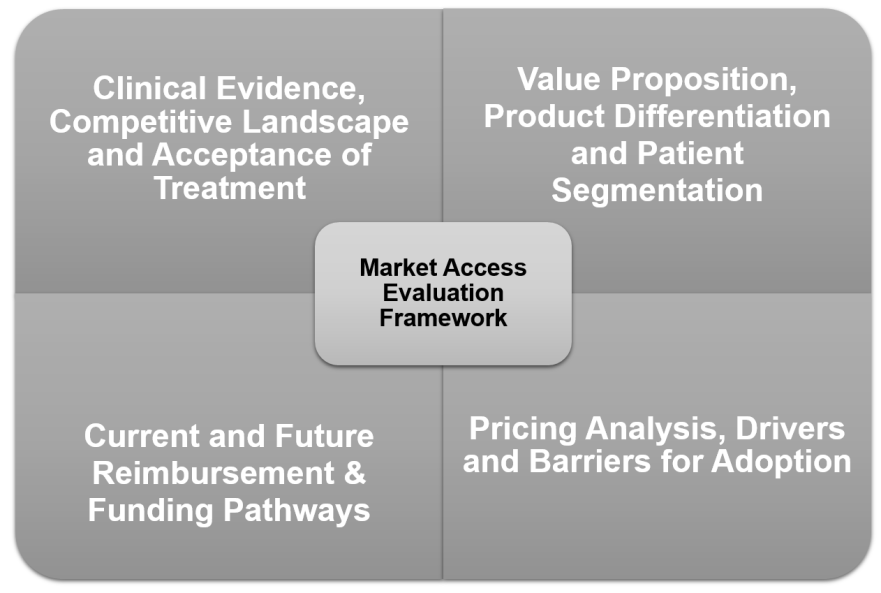 We use up to 20 different research methods to obtain answer key questions. Primary market research is combined with stakeholder interviews and extensive in-house knowledge and case studies to provide optimal outcome. Our approach ensures that recommendations are fact-based and specific to a product.
Reimbursement strategy will identify key stages in market access (pre-reimbursement, temporary reimbursement, reimbursement, post-reimbursement) and required actions and requirements to move successfully from one stage to another.
With most of our clients we are aiming on building life-cycle engagement from pre-market strategy development to evidence strategy, health economic and dossier development.
Contact us for more information